Cameracraft article to review ColorWorld's ChromaLuxe
We were recently asked, by Cameracraft magazine to review a new product from ColorWorld Imaging – ChromaLuxe are vivid high gloss display prints on metal.
ChromaLuxe is a high quality print product that is promises image reproduction with unrivalled clarity and vibrancy. The dye-sublimation printing process was developed by Epson can be combined onto a selection of specially coated rigid panels. This produces products that offer brilliant colours, excellent durability along with excellent resistance to surface abrasion, high humidity, atmospheric ozone, and contact with water.
The majority of the images that we create rely heavily upon strong, vibrant colour schemes that often incorporate gradients across both the main subject and the backgrounds.  This style of image is perfect for showcasing the wide gamut capabilities of the ChromaLuxe product range.
The three review images were chosen specifically for their bright colours and gradient and were printed onto Aluminium panels by ColorWorld Imaging who are the sole UK distributor for this product. The files provided for printing were high quality .jpg format using sRGB colour-space and had no specific editing performed before print.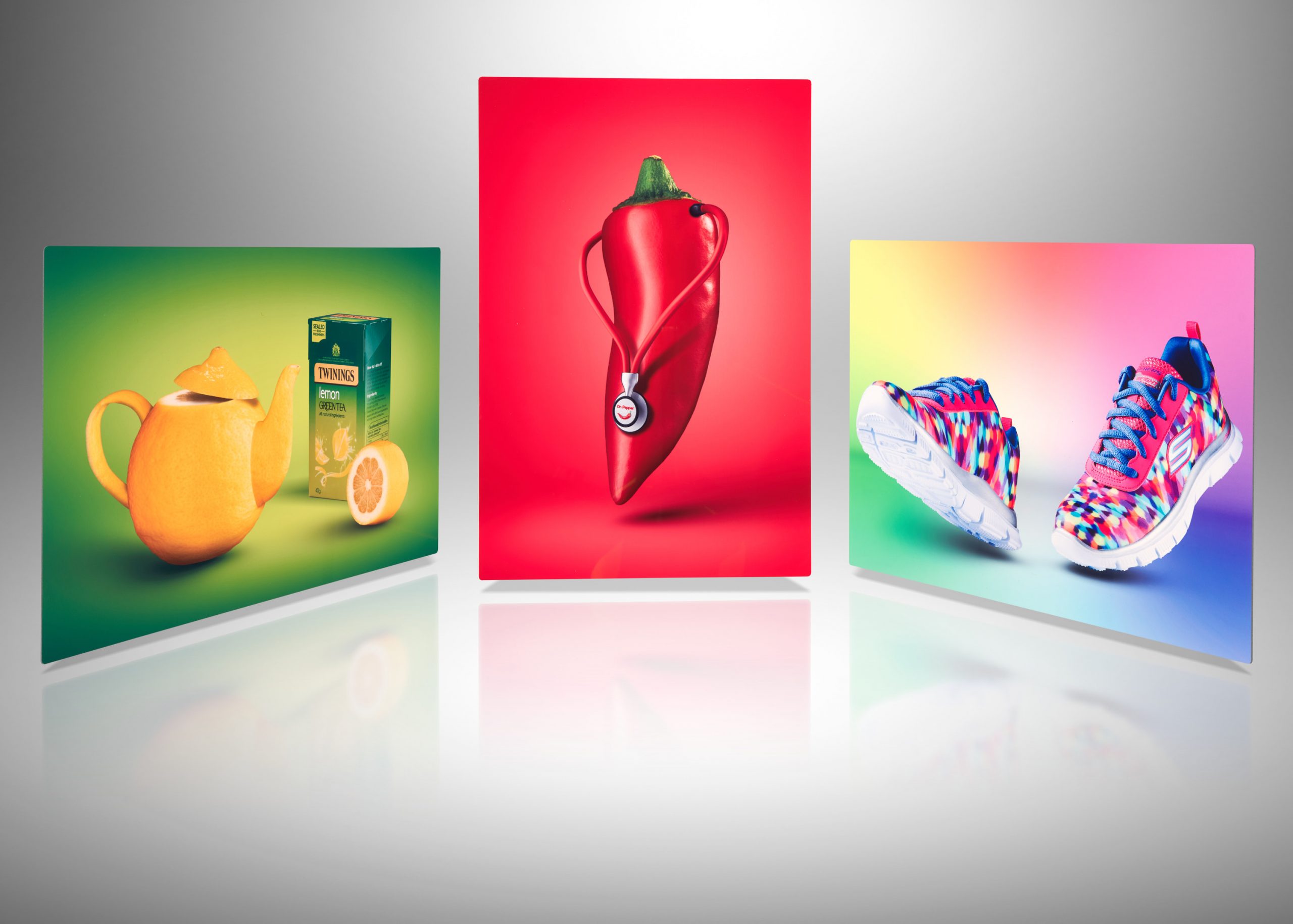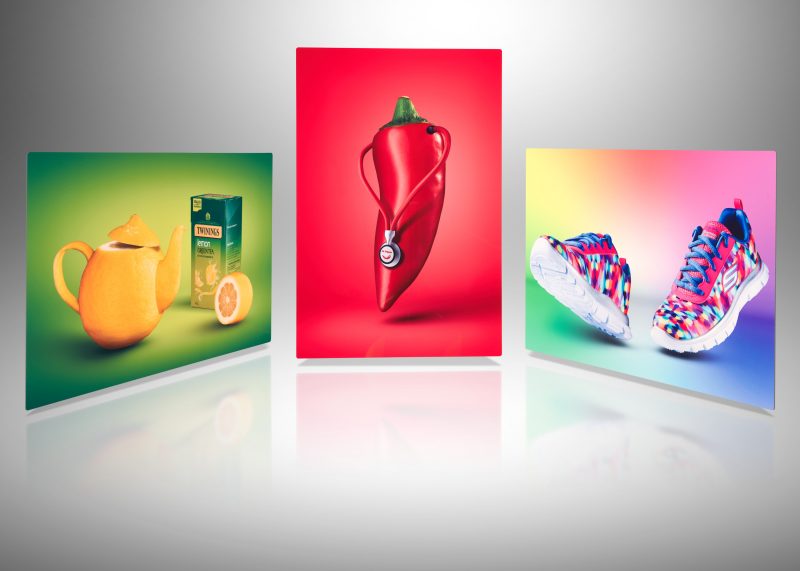 As you can see the panels feature beautifully deep, rich, vibrant colours combined with very good contrast with deep blacks and crisp, bright highlights. The panels have a real three-dimensional depth to them that can only be really appreciated when viewing a panel.
The lack of any obvious banding in the subtle gradients is a huge plus point and something that is often very difficult to achieve with other print media. On very close inspection there are some very small areas when very slight banding is present However, this can also bee seen when the file is viewed on a wide gamut monitor and it most likely due to the combined effects of the limitations of the limited sRBG gamut and .jpg file limitations rather than the printing method.
The vibrant qualities of these panels can be best appreciated with images that already feature high contrast and bright colours and they really have to be seen to be believed.
We were very happy with the article, that can be viewed in the March/April 2020 Cameracraft magazine.