We've been awarded Craftsman Status with The Guild of Photographers!
After being awarded our 'Qualified Status' of the Guild of Photographers at the end of 2017, during 2018 we have been working towards gaining 'Craftsman Status'.
As qualified UK Product photographers, we take great pride in our continual professional development.  By investing time in taking on additional challenges we keep our outlook fresh as well as proving to clients that we're serious about our product photography services.  This is because we have a strong belief that this commitment to professional development is one of the things that distinguishes a professional product photographer from an amateur.
The Guild of Photographers has of 3 levels of qualification: Qualified, Craftsman, Master Craftsman
The definition of Craftsman Status is as follows:
Our 'Craftsman' status is, as one would imagine, aligned to the exacting standards of a true 'Craftsman'. Therefore to attain this level we add an increasing level of professional critique to evaluate our members work. In other words we get increasingly 'fussy' and look in minutiae at all the elements of photographic understanding. Those that achieve this accolade have demonstrated the finest technical skills and an exceptional creative and artistic 'eye'.
"In order to pass at this level we need evidence of creativity and experience in directing, capturing and creating exciting images. In other words, a clear demonstration of your all- round capabilities and knowledge of the craft, fused with your personal flair and a clear individual style, is required to pass. Variety is therefore still a key element contributing to success…but it is also important the images also work together as a coherent set".
The Guild of Photographers
Bearing these definitions and guidelines in mind we set about creating a panel of work that showcases the creativity and attention to detail that we always strive for in all of our product photography.
The Craftsman Panel comprises the following:
20 off mounted 10" x 8" prints on 16" x 12" mounts
Presentation Book
Branded USB card for client delivery of products.
Written brief
In addition to having individual high quality images, it's equally important that the panel works as cohesive body of work.  The panel should show a consistent style and be constructed so that the colours and composition of individual images work together when the images are viewed as a whole.
During judging the panel of images is mounted and scrutinised in a dedicated viewing area at the Guild HQ.  This means that there is a huge emphasis on having the highest quality of prints that are immaculately mounted and presented.  After some experimentation and test prints, we decided to use One Vision Imaging to print the images using Fuji metallic paper.  This paper is ideal for giving the vibrant images great colour saturation and depth.  The beautiful prints were mounted using double aperture bright white window mount with black under-mount and a card back board.


In addition to the mounted prints, a book of the images was submitted.  This was printed by Saal Digital and was excellent quality as ever.  We opted to go for the extra thick pages with gloss prints to maintain the high quality feel and were not disappointed.  Here's a look through the pages: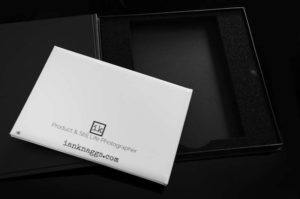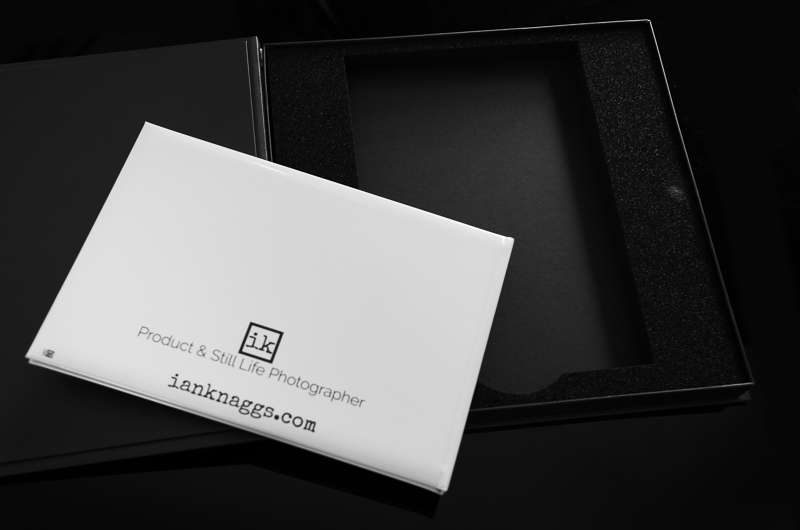 The final part of the panel was a physical product that would be provided to clients.  Even though nearly all of our client deliveries are electronic these days we provided a credit-card sized branded USB drive.
The whole panel is assessed by a panel of five experienced and qualified judges.  The use of numerous judges removes the influence of personal preference on the final decision.  The criteria against which the panel is being judged are:
Impact
Presentation
Technical excellence
Lighting
Technique
Creativity
Subject matter
Colour balance
Composition
Centre of interest
A consistent personal style
All in all, there's a huge amount of work involved in gaining recognition as a Craftsman.  However, we strongly believe that this investment is more than worth all of the time effort and money.  This is not for bragging rights, but is to show our valued clients that we take our craft very seriously and are always willing to put in extra effort to ensure that they always get the best value images.
Sharing is Caring!
I hope that you've found this post interesting and helpful in understanding that retouching in product and advertising photographs does not have to distort reality. It can be used to make small and relatively subtle changes that highlight and refine a product.
I'd love to hear your comments or views on any of the topics covered above so feel free to enter them down below!