Making the Unreal a Reality
In my world of product and commercial photography there are two very distinct styles of images; there are those that need to accurately portray a product and those that need to grab the viewers attention whilst also including a product.  It if common to utilise similar lighting techniques in both of these styles, however, the major difference is in the approach and overall concept of the image.
An imaginative approach to an advertising image allows us to take a very definite step away from reality whilst still incorporating easily recognisable items.  This allows a huge amount of flexibility of the composition, content and style of the image along with the ability to make the viewer consider and question what they are seeing.  
However, there is also a lot of background work involved in generating a cohesive concept for this style of image.  There are a number of other constraints that need to be considered such as coherence with product branding & market messages and making space for text.  There is also the task of fitting the concept to different formats, as a billboard is very different to a magazine page.
The most important aspect though, is to keep the viewers attention for as long as possible.  There are a number of tricks that can be used to help with this such as shifting and distorting perspective to draw the viewers eye through the image, complimentary or contrasting colours.  The use of out of context scale or supplementary components.  In this image, the slogan of which is "Have you heard how good this tastes!" is highlighted by the incorporation of the shape of a pair of headphones that is constructed from the constituent products of the product.  This creates a consistence and coherence between the content of the image and the message whilst also utilising realistic elements in an unrealistic or impossible situation.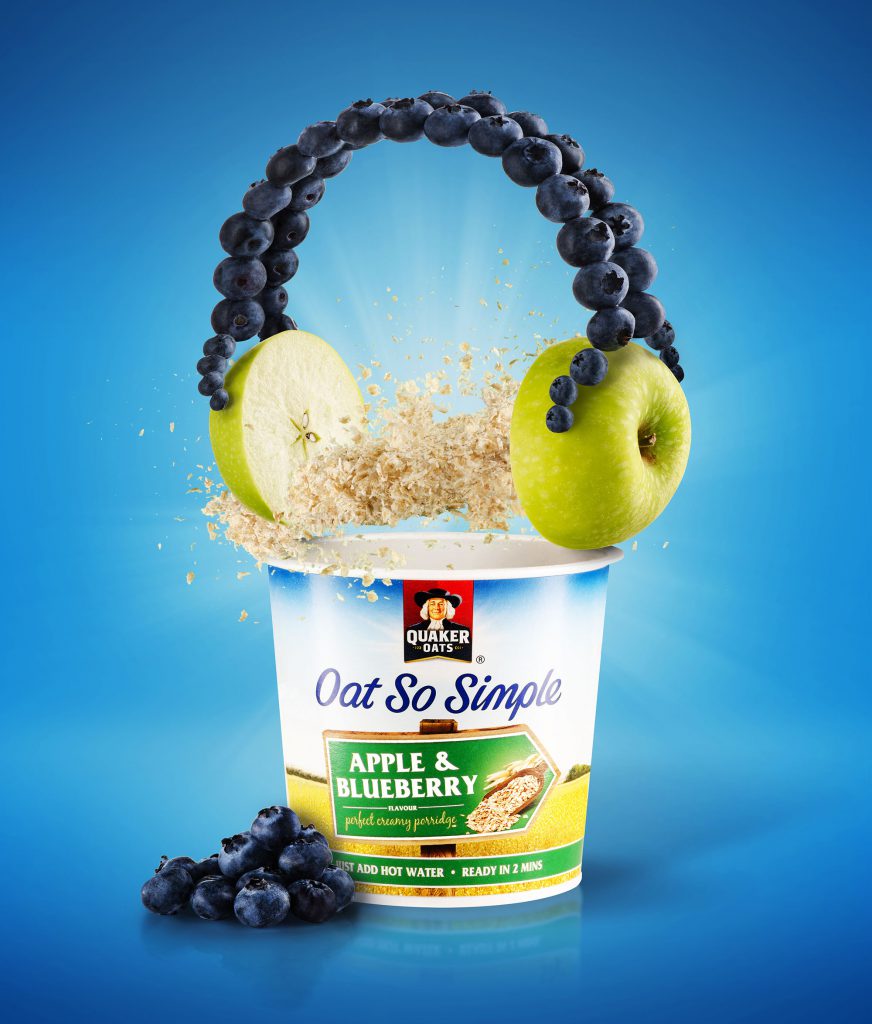 The next time you are leafing through a magazine, have a think about the advertising images you see and consider why they work well and hold the viewers attention.